Annddd we're back!
This past week has been a gumbo of chaotic travel and intense study mixed in with some merry jubilation! Consequently, there hasn't been much time for Enough Elizabeth.
However, with the arrival of Advent (often referred to as the Most Wonderful Time of the Year) has come an excitement like no other and complete preparedness to blog my little Christmas heart out. So, let's get this (snow)ball rolling.
There's so much do around the holidays; there are cookies to bake, parties to host, and goodies to give. As fun as the season is, it can be terribly overwhelming, don't you think? In an attempt to render this season a bit more calm and bright, I've put together a list of equally jolly and holy activities I'd like to check off before Christmas Day.
Things to do This Season
Watch ABC Family's (I don't believe in this "Freeform" nonsense) 25 Days of Christmas
2. Go to a tree lighting…any tree lighting!
3. Participate in a Secret Santa gift exchange.
4. Go ice skating!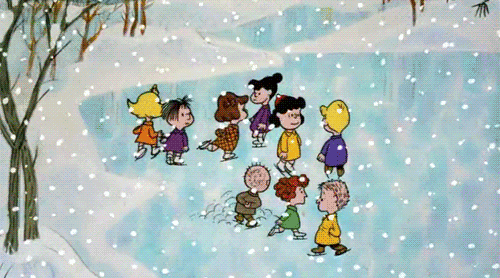 5. Use an Advent reading plan like this one!
6. Call someone you miss and wish them a Merry Christmas
7. Bake MANY of these amazing Christmas cookies
8. Make ornaments like these…
9. Oh, or these!
1o. Bible journal on a page with Scripture that reminds you of Christmas…here's my first!
11. Make an ugly sweater that is amazing and ignore anyone who tells you otherwise.
12. Perform an act of kindness…don't tell a soul about it.
13. Make one of these Christmas treats that aren't Christmas cookies because apparently Christmas treats that aren't Christmas cookies are a thing.
15. AND this amazing vegan Buche de Noel and learn the story behind the Buche de Noel.
16. VEGANIZE COQUITO. I'm attempting this recipe. It has to happen; Christmas just ain't Christmas without a lil bit of Puerto Rican eggnog. Also, I must add that the coquito in this photo must be feeling real fancy because I've yet to see coquito in anything other than mason jars or Sauvignon Blanc bottles that have been saved specifically for carrying the precious beverage.
17. Set up a Nativity set and reflect on the real reason for the season.
18. Listen to Bing Crosby and this playlist on repeat.
19. Use some of these amazing gift wrapping ideas.
20. Decorate my dorm! Done & done 😉 These are some adorable DIY decorations I'd like to try as well.
Spread Christmas cheer far and near!
Elizabeth