I swear I can hear those sleigh bells jinglin', ring ting tinglin' too! Come on it's lovely weather for a yummy bowl of oats with you!
Yesterday called for lots of breakfast celebration due to the fact that I survived an unbelievably blizzardy bus ride home from 'Cuse the night before! And because FINALS ARE FINALLY OVER.
Finals being over also means that I've completed my first semester of college…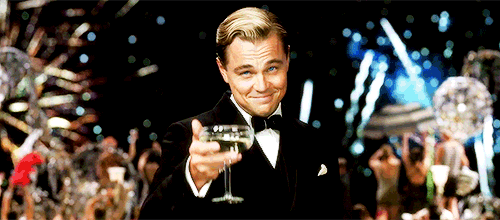 and that college is 1/8 over… and that time is flying way too fast for comfort.
Still trying to figure out how that's possible!
Anywho, I made this awesome, Christmassy bowl of oats to celebrate being home and to kick of the start of what I hope will be a wonderful winter break! 
Ingredients:
1/2 cup oats
1/4 cup chopped hazelnuts
2 tbsp cocoa powder
1/8 cup plant based milk
3 tbsp maple syrup separated
1 tsp vanilla extract
1 tsp hazelnut extract
Instructions:
Prepare oats and stir in chopped hazelnuts, and vanilla and hazelnut extracts.

In a separate bowl mix cocoa powder, milk, and 1 tbsp maple syrup.

Pour chocolate over oats and top with whatever you like! I used crushed pretzels.
Believe and achieve!
Elizabeth